Xin Chào! My name is Mac, I'm travelling from the U.S. and have had the privilege of experiencing the amazing scenery of Hà Giang City. I'd like to share about my experience hiking the historical Cam Son Mountain. This trek is easily accessible from Hà Giang City, and provides a great hike with amazing views, pagodas, and military base ruins.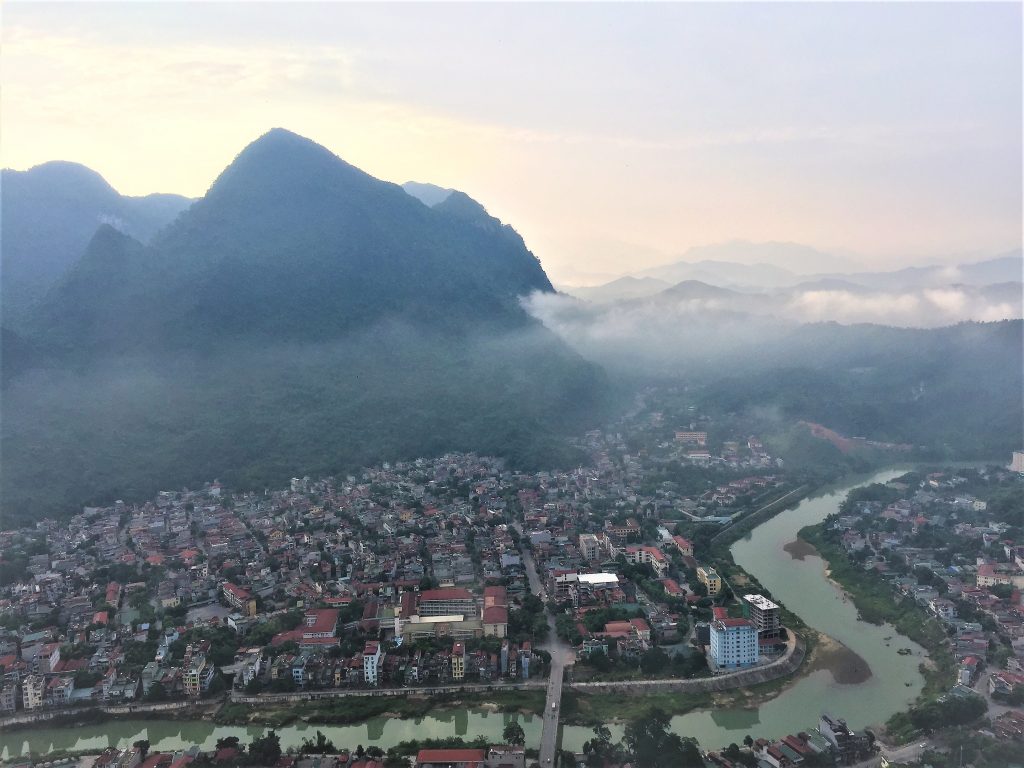 Morning View From Cam Son Mountain
Directions
The hiking trail for Cam Son is easily accessible from the town of Hà Giang. To begin the hike, travel to Cafe Nui Cam; a lovely coffee shop built out of an old passenger bus. You can ride to this coffee shop with a vehicle, but it is also only a short hike from town if you do not have access to a car or motorbike. The best time to enjoy the shop is in the evening, as the sun is setting behind you.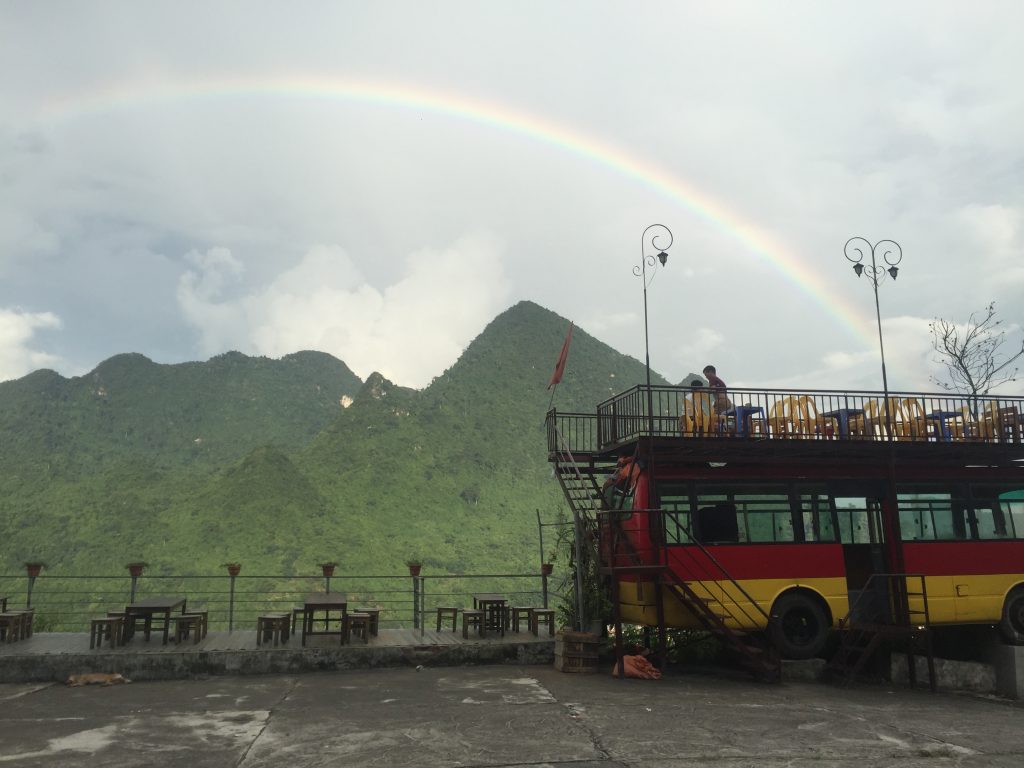 Rainbow over Cafe Nui Cam Coffee Shop
The location of the coffee shop relative to the city of Hà Giang is shown on Google Maps in the image below. It is directly in the middle of the city, so it is not too far from anywhere in the city.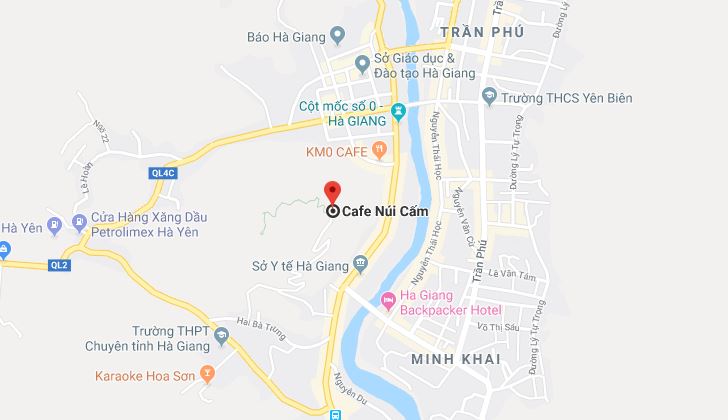 Location of Cam Son Hiking Trailhead
History
Overlooking the bustling town of Hà Giang City, Cam Son mountain is a familiar and sacred site for the people of Ha Giang. Established as a military base by the French during the French colonial rule of Indochina, the mountain has a long history of military activity, including occupation by the troops of the Nationalist Party of Chiang Kai-shek of China in 1945, who reportedly jumped to their deaths from the mountain after prolonged hardships. Ruins from past military activities still stand on the summit of the mountain today.
The people of Hà Giang erected a temple to mourn these lost souls (Cam Temple), which is located along the hiking trail. There is also an FM Radio tower located along the path. Be sure to travel the extra distance to the very top of the mountain, where the ruins of the military base can still be seen.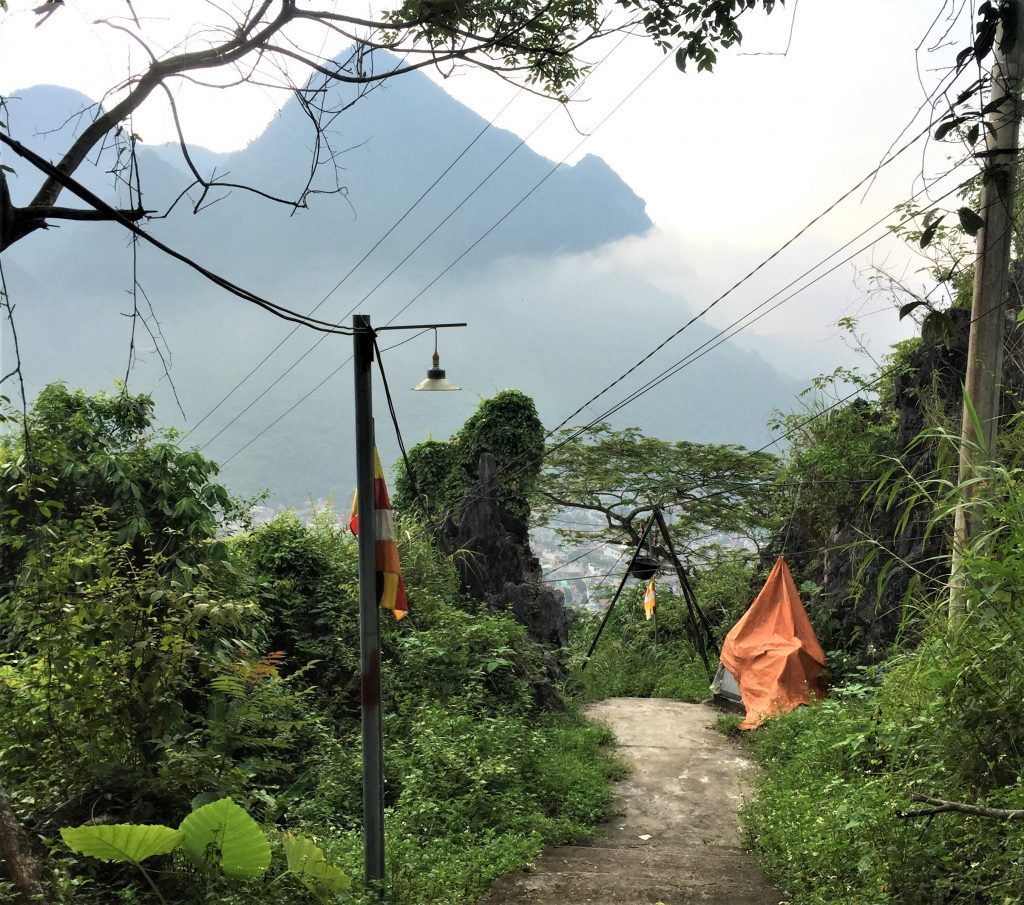 Equipment Along the Hiking Trail
When To Hike
To escape the intense Vietnam heat, it is best to hike early in the morning, or in the evening. If you get up early, you will have the pleasure of excising alongside many Vietnamese locals. If you hike here in the evening, you can finish the hike with drinks from the coffee shop bus – Cafe Nui Cam. Be sure to bring water for the hike, and enjoy!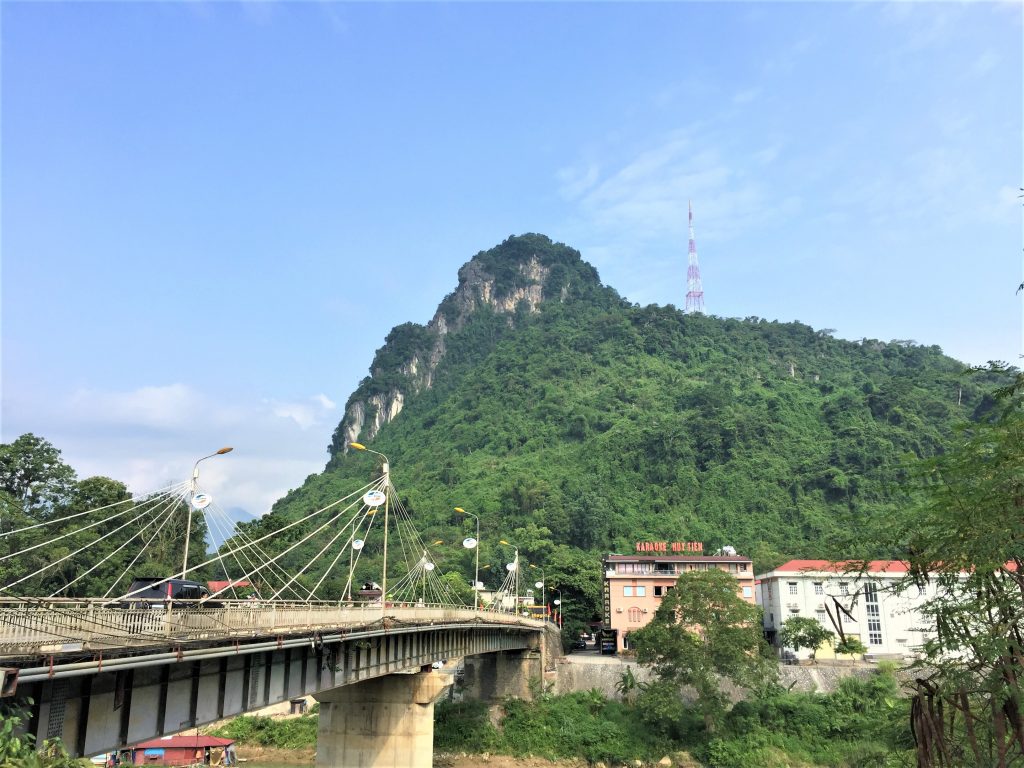 View of Cam Son Mountain from Hà Giang Backbackers Hostel