Hello, I am a local guide in Hue. In this post, I will give you the information needed traveling to Hue from Ha Noi. Included in this article you find bus timetables, the routes taken and pricing. You can use direct flights, use a train or bus to get from Ha Noi which has fast online booking. Don't miss out.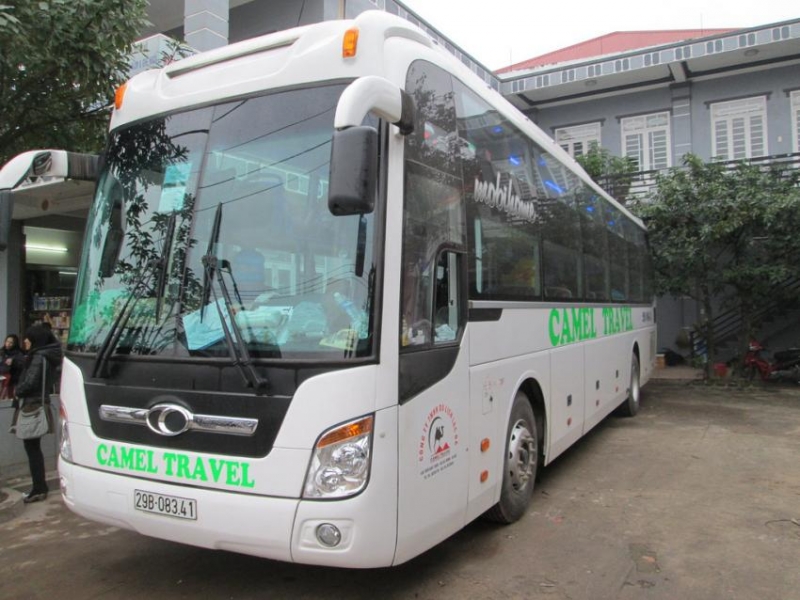 How far is Hue from Ha Noi?
Hue city has been associated with its dreamy and ancient beauty. It's located next to the Perfume River, Hue becomes a central tourist destination that attracts tourists. Ha Noi is the capital and one of the five municipalities of Vietnam. It's about 654km from Hue to Ha Noi, you can easily travel to Ha Noi by different means of transportation. From Hue, you can go by plane, train, bus or open tour bus.  It takes you about 7-8 hours to get to Ha Noi by bus.
How to get from Hue to Ha Noi
Flight from Hue to Ha Noi
Now there are about 3 direct flights every day from Hue to Ha Noi such as Vietnam Airlines, Viet jet Air or Jetstar Pacific. Flight time is only about 1 hour. The direct flight cost about 35$ to 100$ depending on time.
Train from Hue to Ha Noi
Traveling by train is also a way to travel to Ha Noi. There are about 8 trains every day aboard Vietnam Railways from Hue Station to Ha Noi. This is an interesting experience. Its a form of comfortable and cheap transport. The time to travel by train takes about 13 – 14 hours. You should choose the night trains due to the level of comfort. The train ticket costs about 16$ – 40$ depending on seat or bed.

Bus from Hue to Ha Noi
There are many bus options from Hue to Ha Noi. This is the mode of transport chosen by many visitors. Travel by bus helps you go directly to the capital of Viet Nam. If you travel by plane, you have to take an extra trip from Noi Bai airport to center about 30km.
Traveling from Hue to Ha Noi by bus can be convenient. There are many bus companies in Hanoi to Hue. You can choose sleeper buses run from Hue to Ha Noi. The time it takes to travel by bus takes about 13 hours with ticket prices are about 300.000 VNĐ.

Where to buy tickets
There are 2 main ways to buy bus tickets Hue to Ha Noi as follows:
Buy direct bus tickets
You can buy tickets directly in Ben Xe Phia Nam Hue (The South of Hue bus station). However, this may take time to get there, as well as you might fall into a position of not getting the appropriate bus time.
In addition, you can buy tickets directly at the place you are staying with the help of the receptionists, or it is best to call the bus company directly to book tickets. That way, your booking will be faster and more proactive.
Buy online bus tickets
You can buy tickets online easily via websites such as vexere, 123go, baolau.com. In particular, you can immediately message Thổ Địa Du Lịch to book a bus ticket, we will help you book tickets quickly and conveniently.
Thanks for reading the article: How to get from Hue to Hà Noi  written by me. If you find the article useful, please share it and click like +1