Hi guys, I am Tony Hai, working as Ha Giang local guide of Viettravelo.com . In this post, I wanna share you some experiences how to move from Ha Giang to HaLong. I hope this post is useful for your next wonderful trip.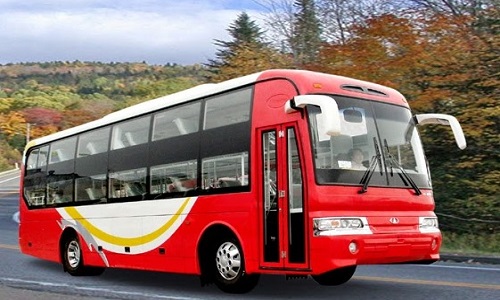 How far from Ha Giang to HaLong, Quang Ninh?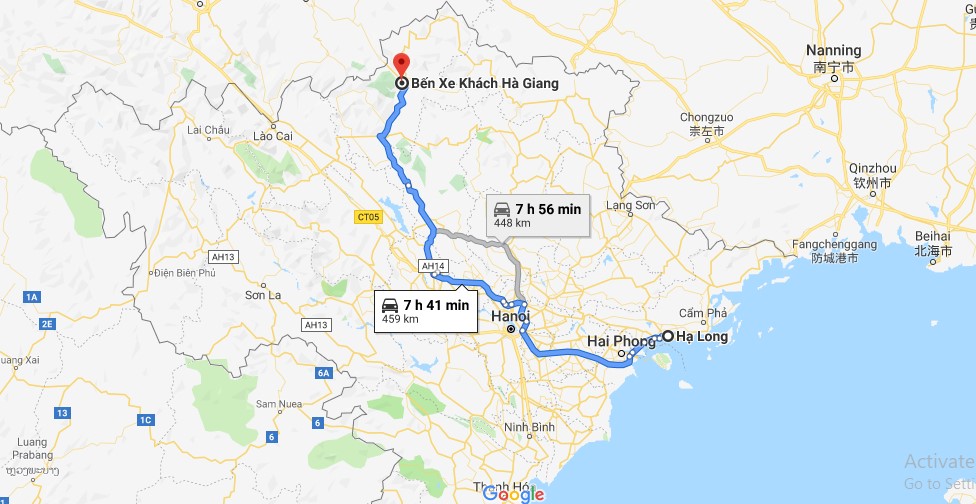 Ha Long is a city of Quang Ninh province, 440km away from Ha Giang to the Southeast. In Chinese-Vietnamese, HaLong means "where the Dragon landed" which also called HaLong Bay. This attractive place has recently ranked as one of Seven Wonders of New World. With thousands of big and small islands heaving on the sea surface, HaLong is like a huge, wonderful scenery painting.  It's also the symbol of Vietnam tourism. Some famous small islands are Lu Huong, Ga Choi, Canh Buom, Mam Xoi, Ngoc Vung, Ti Toop and Tuan Chau.
Many backpackers choose HaLong as their next destination from Ha Giang. Therefore, many people think about appropriate transportation. I have some suggestions for you as follows:
Getting from Ha Giang to HaLong by driving motorbike or car
Moving 440km from Ha Giang to this destination may takes you at least 10 hours driving continuously. With hilly terrain like Ha Giang, I do not recommend this way. Instead, you should send your motorbike to the sleeping bus and let it go straight to HaLong.
Getting from Ha Giang to HaLong by bus
Traveling by bus to HaLong takes about 10-12 hours. You should book a bed seat on a sleeping bus so that you would arrive the place in the next day's morning. At present, there are many buses in Ha Giang providing this route, due to high demand for travellers. However, the locals suggest 3 bus brands with good service and the most reasonable price.

How to buy tickets for bus from Ha Giang to HaLong?
There are 2 choices for you as follow.
Buy bus tickets directly.
With this option, you must move to the bus station yourself and buy tickets directly at the garage. Locals do not recommend this way. Because you may have to wait a long time at the bus station or cannot select the best seat. Instead of going to the bus stop and buying a ticket, you should make a call to the bus brand soon to book a ticket, or ask the hotel receptionist to help you.
Book tickets online or through a reputation agency.
Online bus booking is now pretty simple. You just need to visit a website such as vexere, saodieu.vn, … then enter the desired route and date to find the bus for yourself. In addition, there is a very convenient way to book tickets. All you have to do is to contact Ha Giang Backpacker Center via whatsapp (+84936345111). We will book your ticket according to your request and you do not have to pay in advance. Especially when booking tickets through this reputation agency, there will be a transfer bus to pick you up from anywhere in Ha Giang city to take you to a bus.
Thank you for reading the post How to get from Ha Giang to HaLong. If you find this post useful, please share and rate 5 stars for us! Have a wonderful trip. Additional, you can refer to some other routes from Ha Giang city: