Hello, my name is Tony Hai, the founder of Viettravelo. My biggest passion is travel and I have set foot on every province in the country. In this article, I will share with you the most common means of transport to get from Ha Noi to Sapa. Hope these sharing will be helpful for your upcoming trip to Sapa.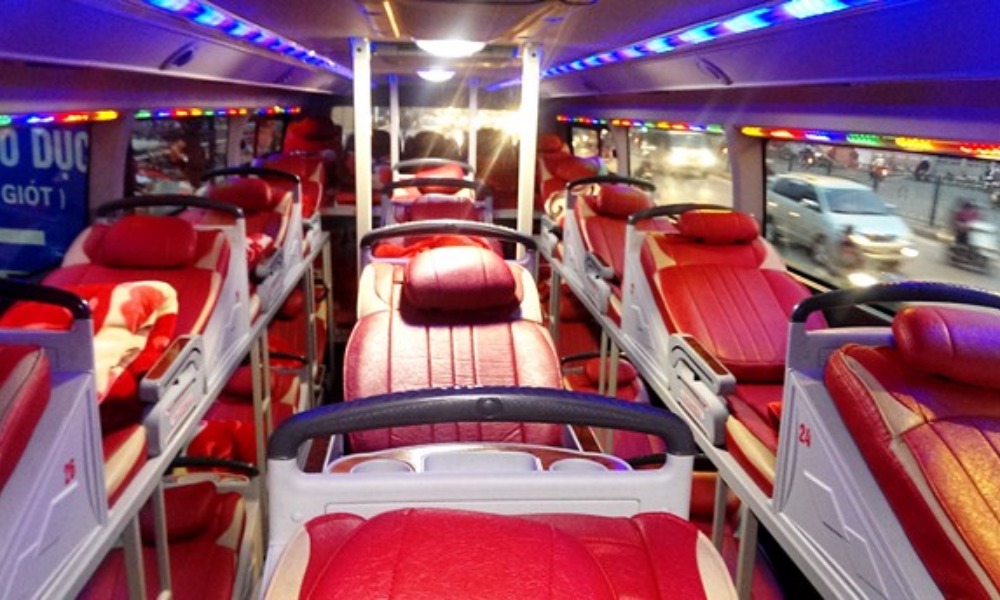 How far is Sapa from Ha Noi? What means of transport are available?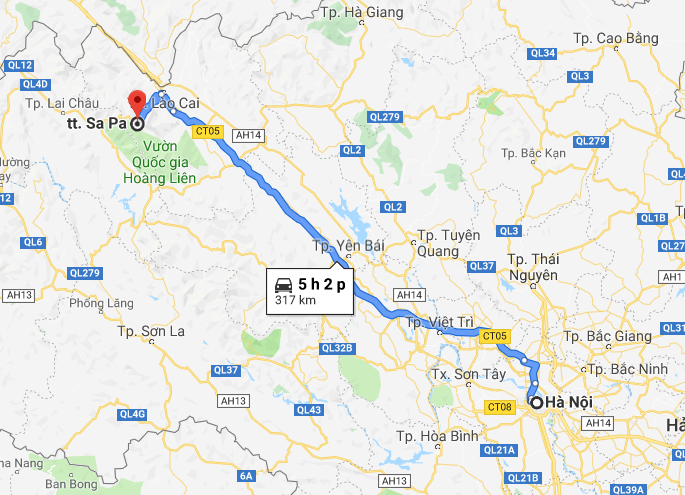 Sapa is a town in Sapa district, Lao Cai province, located in the northwestern region of the country. Sapa is a tourist destination that attracts tourists in recent years thanks to the wild beauty of the mountains. The weather in Sapa is cool all year round: In summer, the weather here seems to have four seasons, while the winter is often cloudy, foggy and cold. Sapa also especially attracts tourists in the winter because it is one of the few places where snow falls in Vietnam. Coming here, visitors can see the majestic scenery of the mountains from O Quy Ho Pass, experience local life in villages like Cat Cat, Ta Van village, or conquer Fansipan peak – the rooftops of Indochina.
Sapa is about 317 km from Hanoi. With the rapid growth of tourism, Sapa has more or less lost its inherent wildness. However, there are many tourists who choose to come here every year. From Hanoi, you can go to Sapa by train, bus or by your own vehicles.
Ha Noi to Sapa by train:
This is a safe and widely chosen vehicle. If you travel by train from Hanoi Station, you will arrive at Lao Cai Station after about 7 hours. After that, you will need to take an extra bus to go from Lao Cai station to Sapa at a fare of about VND 50,000 per trip.
Trains from Hanoi to Lao Cai have many types such as hard chairs, soft chairs, and bed. Fares will range from 130 – 600,000 vnd depending on the type of train. However, the Travel Advisor suggests that you should choose hard-chair train because the 7-hour train ride will make you very tired. If possible, buy a soft-chair train ticket or train with air-conditioners and beds! To find the suitable train and book train tickets online fromHanoi to Sapa, please visit the official website of Vietnam Railway Company: dsvn.vn.
From Ha Noi to Sapa by private car / taxi / motorbike:
There are many roads to go to Sapa by private motorbike / car but here are the two most common routes: one follows Lai Chau direction and one goes through Lao Cai to Sapa. If you want to go closer and easier, go through Lao Cai and go to Sapa. However, if you want to conquer two of the four great passes in the Northwest region which are Khau Pha and O Quy Ho, go towards Lai Chau. Motorcycles are popular means chosen by many young people because you can comfortably stop anywhere to see the beautiful scenery along the road.
Ha Noi to Sapa by bus:
The Noi Bai – Lao Cai highway has made it easier than ever to travel from Hanoi to Sapa. Here are some Hanoi – Sapa bus brands that the Travel Advisor suggests for you:
Part of the day
Departure time
Bus Brand
Type
Price
Phone number
In Hà Nội
In Sapa
Morning
04:45
08:00
Sao Việt
Sleeper Bus
240.000 vnd
024 3992 2555
06:50
08:59
Ngân Hà
Sleeper Bus
250.000 vnd
1900 7070
07:00
08:00
Green Bus
Sleeper Bus
250.000 vnd
097 670 82 83
Afternoon
11:30/11:45/13:00
08:45
Sao Việt
Sleeper Bus
240.000 vnd
024 3992 2555
14:00
13:30
Green Bus
Sleeper Bus
250.000 vnd
097 670 82 83
Night
21:30
22:00
Green Bus
Sleeper Bus
250.000 vnd
097 670 82 83
22:00
14:00
VietKite Travel
Sleeper Bus
250.000 vnd
0888 652 233
How to buy tickets for bus from Ha Noi to Sapa?
You can choose one of two ways to purchase tickets:
Buy direct bus tickets:
You can go to Nuoc Ngam / My Dinh bus station, or the car office in Hanoi and buy tickets directly to Lao Cai. However, this is quite inconvenient because you will have to move to the bus station yourself and may have to wait a long time, unable to catch a satisfactory or low-priced bus. To avoid that, you can book a car ticket through the reception at your place of residence, or call the car directly to book, so it will be faster and more convenient.
Book tickets online or through a reputable dealers:
There are many convenient booking websites such as vexere, 12go.asia, saodieu.vn, … Just access the booking website, enter the departure point, destination and departure date to choose the desired ride. A very convenient way is that you can contact the Travel Advisor's Office (Tho Dia Travel) to book a ticket at your request and do not need to pay in advance.
Thank you for reading my article: How to get from Ha Noi to Sapa. Have a nice trip! If you find the article useful, please share and rate 5 stars for me.