Hello, I am Tony Hai – a travel advisor at Viettravelo.com. My biggest passion is to travel, and I have set foot on every province in the country. In this article, I will help you choose a suitable bus from  Ha Giang to Ninh Binh – Ninh Binh to Ha Giang.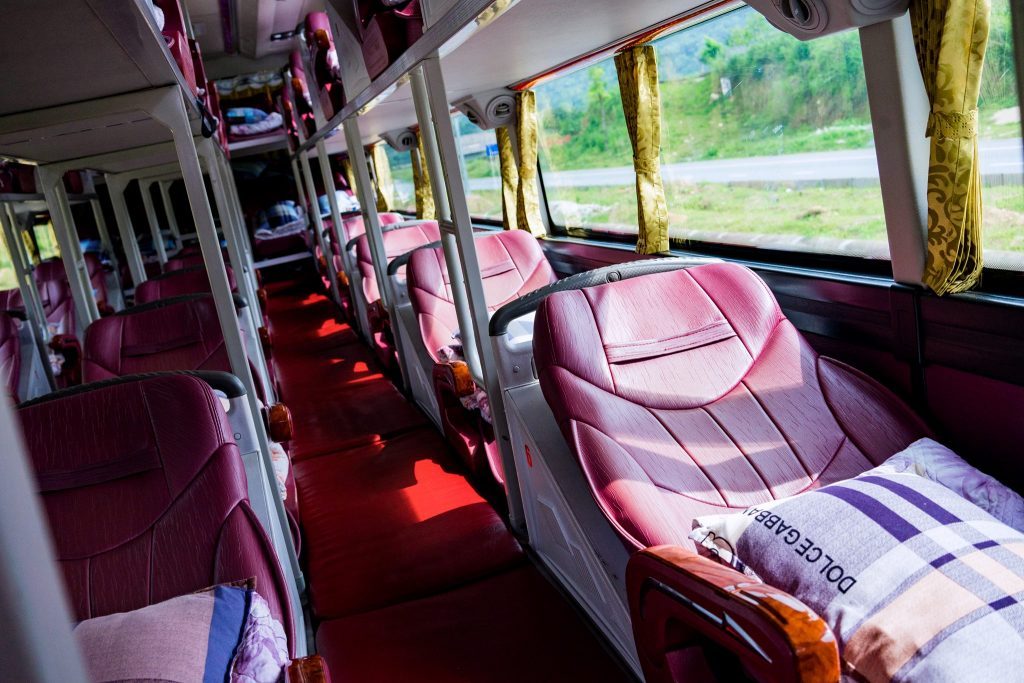 How far is Ninh Binh from Ha Giang?
Ninh Binh is a province located at the southernmost gate of northern Vietnam. The distance between Ha Giang and Ninh Binh is about 400km in the direction of Ha Noi. It's considered to be "Ha Long Bay on land" with the tourism ecosystem of Trang An, Tam Coc and Mua Cave and is a place with a long history – the ancient capital of Vietnam. Recently, after the famous Hollywood movie "Kong Skull Island", the beauty of the mountains and rivers in Ninh Binh is better known in the country and the world.
Ha Giang and Ninh Binh are both national tourist sites of Vietnam. Therefore, the demand of traveling between the two provinces is very high. Back in the day in order to travel from Ha Giang to Ninh Binh, you had to take a bus to Hanoi and the next day catch another bus to Ninh Binh. But the good news is, recently there are some bus lines to Ninh Binh from Ha Giang.
Brand
Departure time
Type of bus
Price
Phone number
in Hà Giang
in Ninh Bình
Cầu Mè
20h30
17h15
Sleeper bus
290.000 đ
0916220123
Bằng Phấn
19h30
16h30
Sleeper bus
220.000 đ
0917898898/ 0915223171
The Long Travel
19h00
16h00
Sleeper bus
450.000 đ
02293595595/0911886638
Where to buy tickets
There are 2 main ways to buy bus tickets from Ha Giang-Ninh Binh as follows:
Buy direct bus tickets
You can buy tickets to Ninh Binh from Ha Giang by going directly to Ha Giang bus station and buying tickets there. However, this can take time getting there leaving you in a position of not getting the appropriate bus ticket.
In addition, you can buy tickets directly at the place you are staying with the help of the receptionists, or it is best to call the bus company directly to book tickets. That way, your booking will be faster and more proactive.
Ha Giang Backpacker center is one of the agents providing tourists with tickets for Ha Giang to Ninh Binh bus . The center is selected by many backpackers.
Buy online bus tickets
You can buy tickets online easily via websites such as vexere, 123go, baolau.com. In particular, you can immediately message Ha Giang Backpacker Center via whatsapp (+84936345111) to book a bus ticket, we will help you book tickets quickly and conveniently. You only need to confirm your time and information and do not need to pay in advance.
Thanks for reading the article: "Bus Ha Giang to Ninh Binh " written by me. If you find the article useful, please share it and click like +1