Hello, I'm Tony Hai, the founder and the travel advisor of Viettravelo.com. Currently I am working as a tour guide in Ha Giang. In this article, I will share with you where and how to get the bus Ha Giang to Cao Bang and vice versa. Hope you'll find some useful information for the trip to Cao Bang and Ha Giang.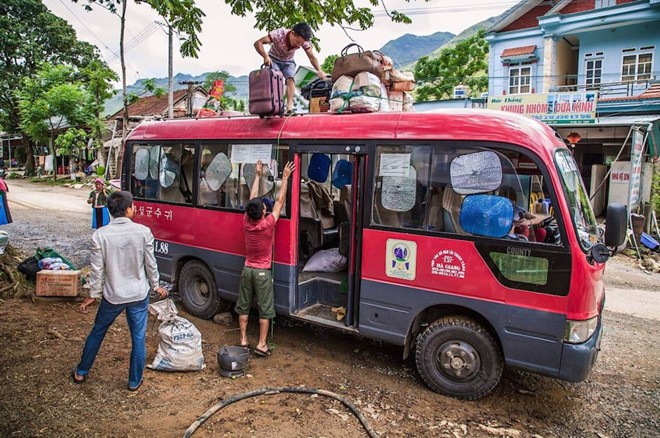 How far is Cao Bang from Ha Giang?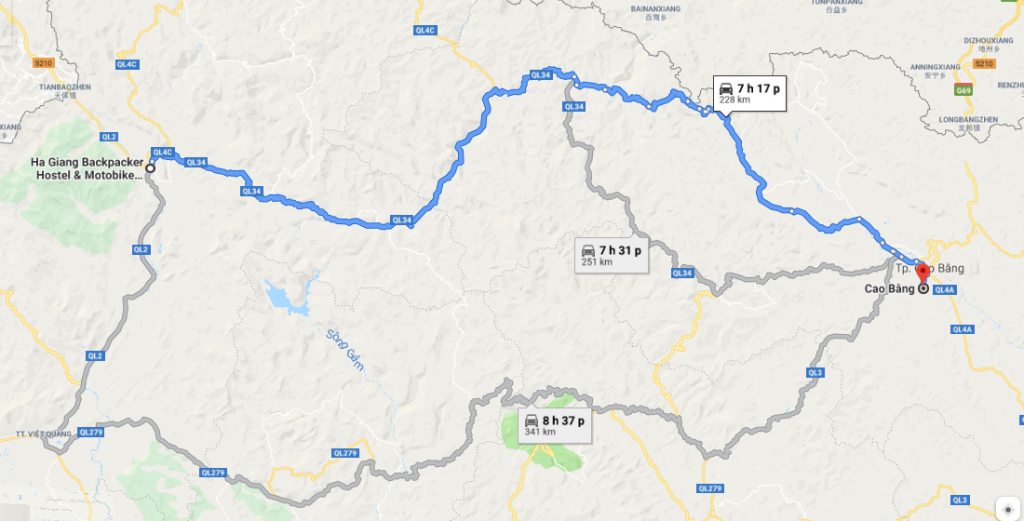 It's about 250km from Ha Giang to Cao Bang on the highway 34. It takes you about 7-8 hours to get to Cao Bang by bus. Cao Bang is famous for its majestic mountains, pristine and vast nature with the most beautiful waterfall in Vietnam – Ban Gioc Waterfall and Nguom Ngao cave – the world of natural stalactites and stalagmites. Cao Bang is also a land of revolutionary traditions with many famous relics such as Pac Bo Cave, the grave of Kim Dong. It is also where the precursor of the Vietnam People's Army was established.
Both Cao Bang and Ha Giang are in the Northeastern mountainous area. There are not many options of bus Ha Giang to Cao Bang for you. There is only one type of bus with 30 seats. Although it'll be a bit difficult, it will be an interesting experience when sitting in a bus going through the highland areas and seeing the local life/people along the road.
Part of the day
Departure time
Bus brand
Type
Price
Phone number
In Ha Giang
In Cao Bang
Morning
4 a.m
5 a.m
Hoa Binh
Seater bus (30 seats)
230.000 vnd
6 a.m
8 a.m
8 a.m
10 a.m
Need some support in booking bus tickets and travel advice? Call the hotline: 0936 345 111
Where to buy tickets for bus Ha Giang to Cao Bang?
There are two main ways to buy bus tickets from Ha Giang to Cao Bang as follows:
Buy direct bus tickets
You can buy tickets to Ha Giang from Cao Bang by going directly to Ha Giang bus station. However, this may take time to reach, which in turn may cause you to be too late on arriving at the bus station and you may not find the appropriate ticket time. Alternatively, you can buy tickets directly at the place you are staying like a hostel with the help of the receptionists. That way, your booking will be faster and more proactive.
Ha Giang Backpacker center is one of the agents providing tourists with bus tickets from Ha Giang to Cao Bang. The center is selected by many backpackers.
Buy online bus tickets
You can buy tickets online easily via websites such as vexere, 123go, baolau.com. In particular, you can immediately message Ha Giang Backpacker Center via whatsapp (+84936345111) to book a bus ticket, we will help you book tickets quickly and conveniently. You only need to confirm your time and information and do not need to pay in advance.
Thanks for reading the article: "bus Ha Giang to Cao Bang" written by me. If you find the article is useful, please share it and click like +1.