Hey, my name is Tony. I am a local guide in Ha Giang. I've been showing people the beauty of Ha Giang for four years now. In this post I will give you the information needed on traveling here to Ha Giang via bus Ha Noi to Ha Giang – bus Ha Giang to Ha Noi. Included in this article you will see bus timetables, route taken and pricing. Also with fast online booking. Don't miss out.
Where is Ha Giang?
Ha Giang is located in one of the northern mountainous areas of Vietnam. It takes you about 6-7 hours by bus to get there from Hanoi.
There has not been many modes of transport to get to Ha Giang like other famous tourist destinations in Vietnam. Buses are the most common and cheapest means of transport for tourists visiting the province. For many years, Ha Giang has been famous for its wild beauty with stunning scenery and trecherous roads.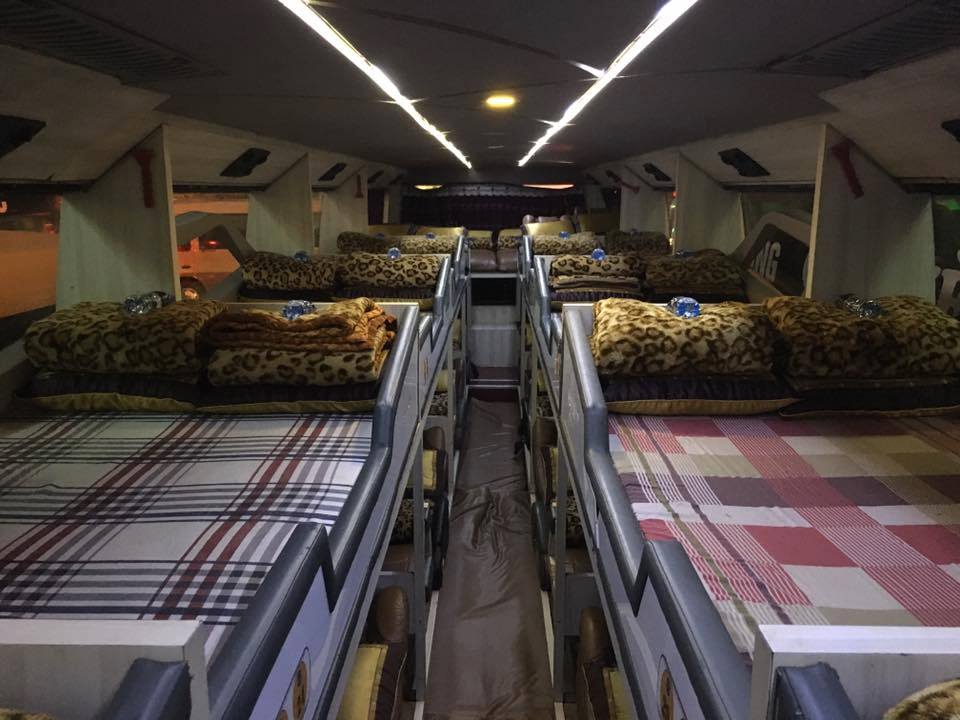 However, Not all the visitors to Ha Giang know how to choose appropriate bus times and purchase bus tickets at a reasonable price. Below is a list of bus lines from Hanoi to Ha Giang that run throughout the day and night:
Route
Part of the day
time
Type
Price
Hanoi- Ha Giang
Morning
7h
VIP Limousine
350.000
8h
Sleeper bus
250.000
11h
Sleeper bus
250.000
afternoon
13h
Sleeper bus
250.000
14h
Sleeper bus
250.0000
16h
VIP Buslimosine
350.000
Night
20
250.000
21
250.000
21h30
250.000
Where to buy bus tickets from Hanoi to Ha Giang?
There are many options to buy bus tickets from Ha Noi to Ha Giang. Viettravelo has some suggestions for you below:
Buy a direct bus ticket
You can go directly to My Dinh bus station, Gia Lam Hanoi and find a ticket to Ha Giang, the fare here is cheaper but you will encounter many difficulties such as language barrier, time and cost of traveling to the bus station.
In addition, you can buy tickets directly at your residence, or through the travel agencies (travel bus office), the advantage is that you will get the transfer vehicles and you can choose the time that suits you best.
Ha Giang Backpacker center is one of the agents providing backpackers with prestigious Ha Noi-Ha giang bus tickets.
Buy online bus tickets
You can easily book online bus tickets via reliable booking sites like Vexere, 123go, baolau.com. Especially, you can book online tickets via Whatsapp of Ha Giang Backpacker Center: +84936345111, just confirm your time and information , no need to prepay.
Thank you for reading this post  written by me.You can leave a comment below the post. If this article is helpful for you, please like and share it. Additional, you can refer some other bus routes from Ha Giang: