Hi guys, I'm Tony from Viettravelo.com, working as local guide in Ha Giang. In this post, I will share you some of the most convenient ways to get to Cat Ba from Ha Giang. I hope this information will be helpful for your next awesome trip to Cat Ba.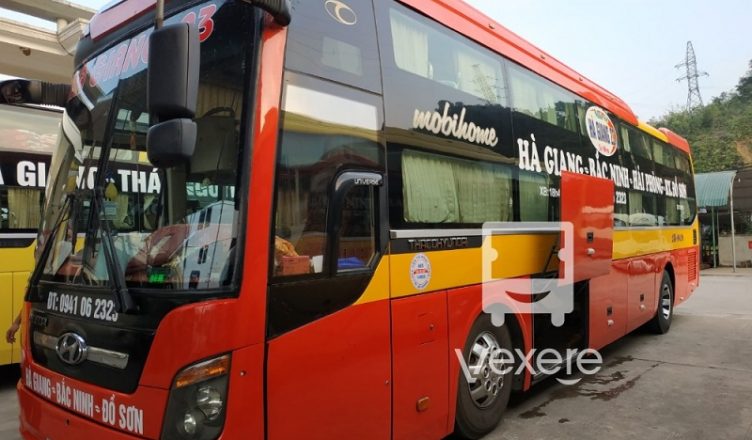 How far from Ha Giang to Cat Ba?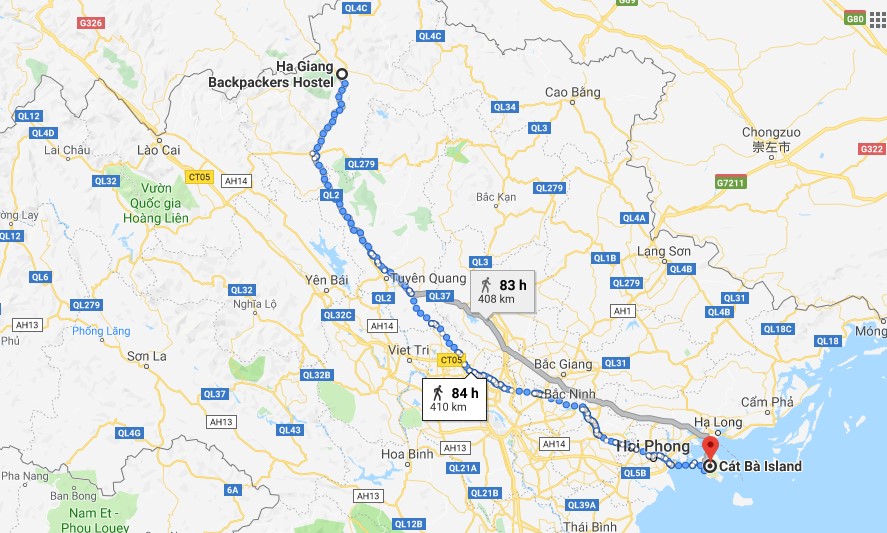 Cat Ba in Haiphong (also called Pearl Island) is one of the most beautiful islands in the North of Vietnam.  Cat Ba is about 420km southeast of Ha Giang. The two sets of landscapes meet, from the natural beauty of the sea to the dense forestry and majestic mountains,… Cat Ba is great for backpackers when visiting Viet Nam. This place is famous for its heavenly smooth white sands which stretch along the cliffs besides the splendid sea shores. Interestingly, there are some amazing trails that stretch through the cliff's between two beaches. In addition to natural beauty, this island provides lots of interesting activities such as: trekking in the National Park, tours to Robinson Island, kayaking, Monkey Island and sight seeing,…
There is no train station or airport in Ha Giang, so you only have 2 choices. One of those is moving by personal motorbike or car. The other, which is recommended to save you time, cost and safety, is buying a sleeping bus ticket. Here are some suggestions for you.
Getting from Ha Giang to Cat Ba by driving motorbike or car
Because it is quite far between 2 places, you will have to drive continuosly for 13-15 hours. So this is not recommended. If you have a motorbike, the best solution is sending it on the bus to Cat Ba however for those adventure seekers out there the journey itself is breathtaking.
Getting from Ha Giang to Cat Ba by bus
Cat Ba and Ha Giang are two inseparable destinations when travelling to the Northern part of Viet Nam. Therefore, traveling on a direct bus is very necessary. Choosing a sleeping bus is the most time saving and convenient travel solution.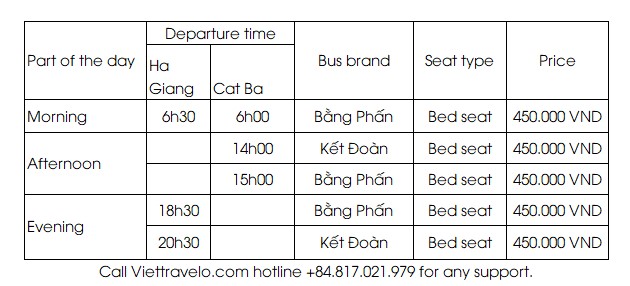 How to buy tickets for bus from Ha Giang to Cat Ba?
There are 2 options for you.
Buy bus tickets directly.
You can go to Ha Giang bus station and buy tickets directly at the garage. However it can be quite inconvenient for you to move from your accommodation to the bus station. Also you might have to wait for a long time or catch a unsatisfactory or high-priced bus ticket.
You are better off booking bus tickets at the reception of your accommodation, or calling the bus company directly.
Book tickets online or through a reputation agency.
There are many favorable booking website such as vexere, 12go.asia, saodieu.vn,… You can access the website, enter the departure as well as destionation and the planned day to choose the desired bus.
Another recommended way is to contact Ha Giang Backpacker Center via whatsapp (+84936345111). We will book according to your request and you don't have to pay in advance. If you book tickets through Ha Giang Backpacker Center, we provide a transfer bus to pick you up from anywhere in Ha Giang city.
Tips for backpacker.
You should book a night bus, which departs in the evening so that you can arrive in the morning and have a full day exploring the area. Whenever you move to Ha Giang by bus, the bus takes you exactly to the accommodation. Just tell the bus driver the name Ha Giang Backpackers Hostel and you will stay at the most popular hostel for travelers. Which is famous for its cheap price, staff's enthusiasm,… and attractive discounts and beauty.
Thank you for reading this post. Have a awesome trip! If our post is helpful for you, please share and rate 5 stars. Additional, you can refer some other bus routes from Ha Giang: